Will My License Be Suspended After A Florida DUI?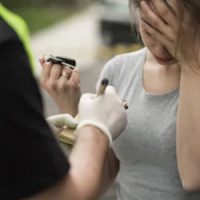 Yes, driver's license suspension is one of the many penalties that are possible following a DUI arrest in the state of Florida. If you live in or around the Tampa Bay Area, you likely use your car to commute to and from work or connect with friends and family members for outings and events. You may have errands and commitments that you rely on your car to complete. Losing your driver's license can be upsetting, embarrassing, and make it difficult to live your day-to-day life.
After a DUI in Clearwater, St. Petersburg, or another area of Florida, driver's license suspension is likely. The timeframe of the suspension will depend on the details of the arrest, including whether this was our first offense or if you have had prior convictions. To navigate the complexities of a Florida DUI charge, reach out to a Clearwater DUI defense lawyer for help. 
From a Few Months to Many Years
Each situation is unique and is assessed individually. In many cases, the amount of time a driver's license is suspended will be connected to the amount of DUIs a person has had in the past and how close those arrests have been to one another.
Often, the following suspensions are a result of a Florida DUI:
First conviction

: a driver's license suspension could be in place between 180 days up to one year.

Second conviction

: a driver's license suspension could be in place for up to five years.

Third conviction

: a driver's license suspension could be in place for up to 10 years.
A skilled Tampa Bay criminal defense lawyer at King Law Group can look over the details of your arrest and determine if there is a way to reduce your driver's license suspension time or secure a hardship driver's license. 
Hardship Licenses for Limited Driving Privileges
DUI penalties affect entire families. For example, if an individual's driver's license is suspended, he/she may no longer be able to provide rides to family members who depend on them nor would he/she be able to drive themselves to work, medical appointment or group meetings at alcohol treatment center. 
There are several different types of hardship licenses. You need to apply to access these limited driving privileges. One of them is a hardship license for business purposes, meaning you can only drive to and from essential activities, which typically include church, work, and medical appointments. Or, a work purposes only hardship license could be granted. In these instances, only driving in relation to employment is granted. 
Coping with everything after a DUI arrest is stressful. It is essential you connect with a Clearwater DUI defense lawyer at King Law Group to protect your rights and understand what options are available. 
Were you driving in the Tampa Bay Area when you were arrested for DUI? You need a skilled lawyer to advocate for you. Criminal defense attorneys have the experience to defend you and secure the best resolution possible. Connect with King Law Group to understand your options. Schedule your free consultation today.