You Need A Criminal Lawyer When Facing Charges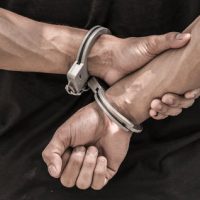 If you or someone you care about has been arrested in Florida, connect with a legal professional to defend your rights. This is an important step to protecting yourself, whether the charge is a felony or a misdemeanor. 
Connecting with a Clearwater criminal defense lawyer at King Law Group early in the process gives you more options each step of the way. A skilled lawyer at King Law Group has experience with an extensive range of cases and will be able to recognize any arrest or procedural errors right away, which could ultimately lead to your charge being dismissed or reduced. 
Emotions Run High When Fighting Charges
Many feel overwhelmed and emotional during the process of fighting criminal charges. With a lawyer advocating for you, it can give you time and space to strengthen your own wellbeing. Your attorney will analyze the evidence and inform you of your options. Criminal law is complex and there may be a path to resolution you did not think to employ on your own. 
An example of this is a self-defense or a defense to others strategy following a battery charge. For self-defense to be warranted, it will need to be proven that an imminent threat to your own health was present. Similarly, defense to others means there has to be evidence that harm to another was imminent. 
How an attorney can help will depend on the situation. Criminal lawyers defend the rights of individuals charged with drug crimes, theft, traffic infractions, domestic violence and more. When laws are broken, severe penalties can follow.
A Skilled Attorney Can Negotiate with Prosecutors 
Negotiations could be part of the process, particularly if the charge is a first offense or the crime is designated as a low-level offense. For example, a lawyer may be able to negotiate a lower penalty for a person with a clean record who is charged with drug possession. Of course, if there is a more serious charge, such as drug trafficking, more severe penalties could be possible.
Paths to protecting a defending a person from a drug charge:
Gathering evidence to prove the search by police was illegal or unlawful.

Proving the drug or paraphernalia associated with the drug was the property of someone else.

Pointing to missing evidence as a weakness in the charge.
Share the details of your arrest with a skilled lawyer at King Law Group who will then be able to let you know exactly what to expect moving forward with your criminal case.
After an arrest, a Clearwater criminal defense lawyer at King Law Group will use their training and experience to help you resolve the issue. It may be possible to get the charges dismissed or to reduce the penalties. When a seasoned attorney from King Law Group advocates for a lesser sentence, community programs and fines rather than jail time may be possible. 
Do you need an attorney to defend your rights after an arrest in the Tampa Bay area? You need a skilled lawyer to advocate for you. Criminal defense attorneys at King Law Group have the experience to defend you and secure the best resolution possible, whether the crime was serious or minor. Connect with King Law Group to understand your options. Schedule your free consultation today.