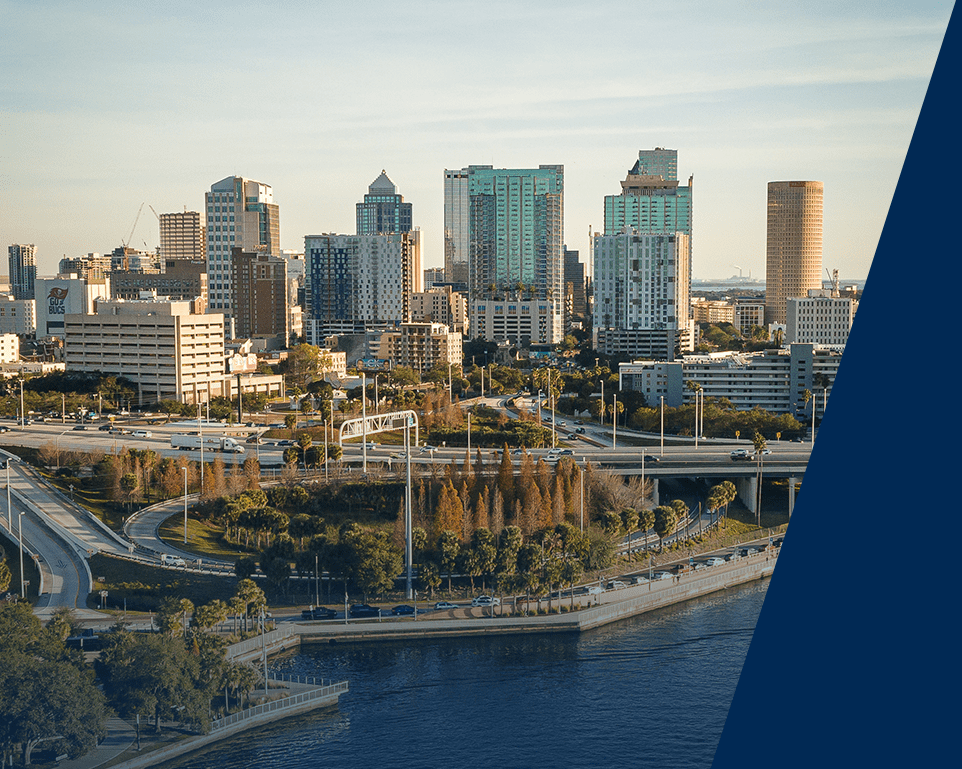 Proudly Serving Clients Throughout Florida
Clearwater

Criminal

Lawyer
With multiple locations to better serve Clearwater, New Port Richey, St. Petersburg, Tampa and all of Pasco, Pinellas and Hillsborough Counties.
Founded by a former state prosecutor, King Law Group is a full-service criminal defense law firm representing clients facing all kinds of criminal charges. We are here to help you with everything from arrest to trial and beyond, including bail/bond hearings, plea negotiations, and criminal record sealing and expungement. If you've been arrested for a crime in Clearwater, St. Petersburg, New Port Richey, Tampa or anywhere else in the Tampa Bay area, King Law Group is ready to take your call and fight for your rights.
At King Law Group, we solely handle criminal defense matters. We are not distracted with other areas of law, which ensures that the attorney on your case has the specific knowledge and focus to give you the best possible representation. We understand that you don't plan when you need a Clearwater criminal lawyer, for that reason we are available 24/7 to help whenever the need arises.
Former Florida State Prosecutor With Years of Criminal Defense Experience
King Law Group founder Cameron King has been dedicated to the practice of criminal law for his entire career. After obtaining his law degree from Florida State University where he concentrated his studies in criminal law, he worked as a criminal prosecutor and handled a wide range of cases including everything from murder to DUI. He then spent years as a criminal defense attorney at a prominent litigation firm before deciding to open up his own dedicated criminal defense practice in Clearwater… read more
Criminal defense attorney Cameron King uses his vast criminal law experience to protect the rights and freedom of people accused of crimes in the Tampa Bay area. Described by former clients as honest, straightforward, effective and a tireless advocate for the people he represents, Cameron King is more than ready to take on your criminal law case.
Have You Been Charged With a Crime in Clearwater or Tampa Bay?
Clearwater criminal defense law firm King Law Group represents clients arrested or charged with crimes all across the Tampa Bay area. If you've been arrested in Clearwater, St. Petersburg, New Port Richey, Tampa or anywhere else in the Tampa Bay Area, we are ready to take your case.
Celebrated defense attorney Cameron King is a Tampa Bay native who is dedicated to helping the people of Tampa Bay fight overzealous prosecutors and unjust convictions. King Law Group was established in Clearwater because our founder cares about his home and he wants the people here to succeed.
King Law Group is Ready to Fight for You
We know the players, we know the game. King Law Group founder Cameron King is a former prosecutor with years of criminal law experience, having handled criminal prosecutions from both sides of the table. We know the prosecutors, we know the courts, we know the police, and we know how the system works. King Law Group will bring that experience to fight for the best possible outcome for your case.
Everyone makes mistakes. Not every criminal case is unfounded, but that doesn't mean that your life has to end. Criminal charges should not mean the end of your career, your freedom, or your life. If there's a favorable plea bargain or deferred prosecution option available, King Law Group will find it.
We find the best solution for your case. At King Law Group, we know each case is unique. We spend the time necessary to understand the intricacies of your matter and get to know you personally. Depending on the facts of your case, we'll negotiate with prosecutors to get you a favorable plea, find a way to have your charges reduced, or get your charges dropped entirely.
We help with bail, expungement, and everything before and after trial. Our dedicated service to your case doesn't end when we secure you a favorable plea bargain. We help defendants with a whole range of services for pre-trial and post-conviction events. We'll fight for your right to be released pretrial on bond or without any bail money required. If you have a juvenile conviction, we'll help you get your record clean by way of sealing or expungement. Every step of the way, we'll be by your side, ensuring that you get the best outcome possible and that at all times you know where you stand.
Seasoned Florida Criminal Defense Lawyer Representing Clients Charged With All Crimes
At King Law Group, we represent clients charged with all types of misdemeanor and felony offenses from the minor to the most severe. If you've been arrested in Clearwater, St. Petersburg, New Port Richey, Tampa or anywhere else in the Tampa Bay area, we are here to take your call. We serve clients facing charges of all kinds, including:
Alcohol and Drug Crimes
Sex Crimes
Violent Crimes
Vehicular Homicide
Theft Crimes
White-Collar Crime
DUI Manslaughter
Weapons Charges
Domestic Violence
Juvenile Offenses
Conspiracy
Child abuse
Call for Trusted Advice and Passionate Representation After a Tampa Bay Arrest
At King Law Group, our Clearwater criminal defense legal team is ready to defend you against criminal charges of all types. Whether you were charged with a misdemeanor or a felony, you deserve to have the best representation possible. An aggressive Florida criminal defense lawyer at King Law Group is ready to fight for your rights from day one after your arrest through trial and beyond.
If you or someone you know has been arrested or charged with theft, DUI, homicide, domestic abuse, sex crimes, white-collar crimes, or any other offense in the Tampa Bay area, reach out to King Law Group today for assistance. We help defendants in Clearwater, St. Petersburg, New Port Richey, and Tampa. Call the Clearwater criminal lawyers King Law Group today for a free consultation.… view less