6 Errors To Steer Clear Of Following A DUI Charge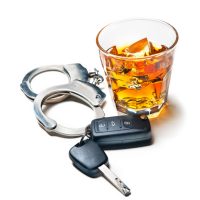 Being charged with a DUI (Driving Under the Influence) in Florida is a daunting and worrisome experience. And there are reasons why a drunk driving conviction makes people fearful. It can result in a loss of reputation and severe consequences such as fines, license suspension, and even jail time.
There are mistakes to avoid after being charged with a DUI, as engaging with errors in judgment can create more legal troubles and may harm your case. Talk to a Clearwater DUI defense lawyer to learn more
Mistakes that Could Aggravate Your Case
When a person is pulled over and arrested for drinking and driving in Florida, it is essential that you be respectful of law enforcement. Also, connect with legal support as soon as possible and avoid the following mistakes:
Discussing the details of your case with others. After being charged with a DUI, do not talk about the case with anyone other than your attorney. This is because anything you say could be used against you in court, so be quiet until you have legal representation.
Missing court appearances. If you do not show up for a scheduled court date, a warrant for your arrest will follow. Make it a priority to attend all court dates, and show up on time.
Refusing tests. The state of Florida has an implied consent law. Because of this, drivers give their consent to chemical testing to measure their blood alcohol content when they obtain their driver's license.
Posting anything about your arrest  on social media. Chatting about your case on social media, either posting about it or including information about the event in comments on another's post, can harm your defense. Social media platforms are not private.
Failing to follow court orders. In the wake of a DUI charge you may be required to complete certain court-ordered programs such as alcohol education classes or performing community service hours, and you need to see these orders through.
Ignoring your license suspension. When your driver's license is suspended, don't drive. Carpool, connect with rideshare services, or ask friends and family members for rides to protect yourself from additional charges and penalties connected to driving with a suspended license.
And, of course, do not drink and drive. This is critical to keeping yourself and others safe, and multiple DUI charges escalate legal consequences.
What You Should Do – Hire a DUI Attorney
A skilled attorney can share best practices with you, including the importance of attending court appearances, avoiding drinking and driving, and following court orders, while working to improve your chances of a positive outcome.
Are you craving more information about how to build your Florida DUI defense? If you have been charged with a DUI in Florida, it is crucial to take immediate action and seek the advice of a qualified DUI defense attorney to protect your rights today and your future opportunities. To begin the process of building your defense and shielding you from errors, hire the legal team at King Law Group. Schedule your free consultation today.