Burglary And Robbery Arrest Consequences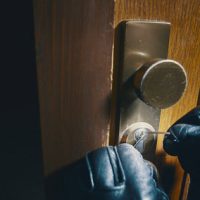 While many think of burglary and robbery as being the same crime, there are distinctions. If you were arrested in Florida and are facing burglary and robbery charges, it is essential you work with a legal professional who understands the nuances of Florida legal system in order to build your defense and connect with the most favorable outcome for you, given the facts of your case.
Generally, robbery is a criminal action against a person and burglary is a crime against a thing, such as a building. This means if you threatened an individual and took an item, it is robbery, but if you broke into a building to steal something, you were involved in a burglary. Share the unique details of your situation with a Clearwater criminal defense lawyer.
Felony Crimes In Florida and Possible Penalties
Burglary crimes and robbery crimes are both considered felonies in the state of Florida. As a result, significant penalties are possible. What consequences are possible depends on an array of factors. For example, level of force, if a weapon was used, and the value of all items stolen.
Different levels of penalties that could apply to burglary and robbery conviction in Florida. Examples include the following:
Third-degree felony – After a conviction for burglary or robbery in Florida, third-degree penalties will be the least severe. A third-degree burglary involves an individual breaking into a structure that is unoccupied, and a third-degree robbery means less than $300 was taken from another. Possible penalties include loss of freedom for up to five years and a $5,000 fine.
Second-degree felony – More serious than a third-degree felony, second-degree burglary involves breaking into a structure that is occupied and second-degree robbery is an offender using force or intimidation to steal more than $300 from another. Consequences could include up to 15 years in prison and a $10,000 fine.
First-degree felony – First-degree burglary convictions carry high consequences. If a person breaks into an occupied dwelling and uses a weapon or causes bodily harm to another human, penalties could include up to life in prison and a $15,000 fine.
With loss of freedom, high fines, and reputation loss on the line, it is critical to connect with a skilled legal professional if you or someone you care about is facing charges for burglary or robbery in Florida. Seasoned criminal attorneys understand charges and possible penalties, and because of this, they can begin to develop a defense strategy without delay.
Shield Your Future, Talk to an Attorney
Your circumstances are not the same as those of another. While talking to friends and family can be helpful, protect your future and don't make any decisions regarding your arrest until you speak with a Clearwater criminal defense lawyer.
Do you want to learn more about burglary and robbery defense strategies? Have a conversation with the attorneys at King Law Group. Once a seasoned criminal lawyer assesses the specifics of your case, they can advise you on paths forward. Schedule your free consultation today.