Unusual Clearwater DUI Situations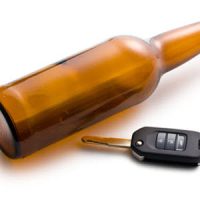 When people think of drunk driving in Florida, images of a person openly drinking a can of beer or bottle of alcohol while swerving and speeding in a car on a highway or open road may come to mind. In reality, there are a variety of situations that can lead to a DUI in Pinellas County, and some involve individuals operating golf carts under the influence or even being drunk in a parked vehicle.
Unexpected DUIs can be a shock, but even unusual circumstances can lead to consequences. Large fines, time in jail, and suspension of licenses are possible. After an arrest, connect with a Clearwater DUI defense lawyer as soon as possible in order to protect your rights.
Driving a Golf Cart Under the Influence
The state of Florida is home to over a thousand golf courses and reported to have the most courses, public and private, of any US state. With so many golf courses, it makes sense there are many golfers who are spending a lot of time golfing. And some of these individuals are having drinks while they play, but if they are pulled over it is possible they will fail a sobriety test or breathalyzer and find themselves being arrested.
Private golf course DUI arrests are not that common, but if you are driving a cart in public and are under the include, an arrest is more likely. Public roadways populated by golf carts can regularly be found in Florida golf cart communities, places where a lot of residents choose to use golf carts as their daily vehicles.
Parked Auto DUIs
It is also possible to be charged with a Florida DUI if you are under the influence and sitting in the car but not actively driving. This is because Florida statute states that a driver is a person who is in physical control of a vehicle, which you are, even when not in motion.
In many situations, the strength of the charge will be connected to where your car keys were at the time of the arrest. For example, if the keys were in your hand or in the ignition of the vehicle, it could be used as proof you were in control of the vehicle. If the keys were not accessible to you, it may be possible to have the charges dismissed.
If you were arrested for a DUI in a situation you believe is unusual, connect with a skilled Clearwater DUI defense lawyer. Attorneys with a defense background are familiar with atypical situations and will know how to begin defending your rights, right away.
Were you charged with a DUI while operating a golf cart or sitting in your car? Unique situations need a strategic defense, and a legal professional can help. The lawyers at King Law Group will fight for you, whether the charges you are facing are serious or minor. Connect with an experienced attorney today and share your story. Then, they will inform you of what options are available given the details of your situation. Schedule your free consultation today.