Steps You Can Take To Strengthen A DUI Defense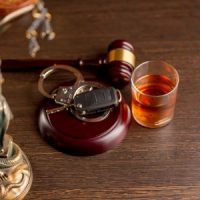 When you are pulled over for drunk driving or charged for driving under the influence (DUI), it can be incredibly stressful. After all, your future freedom could be hanging in the balance. But it is important to realize that not every drunk driving case is the same. There are a range of factors that could have an effect on the outcome of your individual case.
As soon as possible you should bring the facts of your case to the attention of a Clearwater DUI defense lawyer. Talking through defense strategies early is a path to protecting yourself from harsh penalties. An experienced attorney will let you know what to expect when you appear in a DUI court and what steps would help to build up your defense. Taking precautionary measures today could lead to you retaining driving privileges and avoiding jail time.
Not Drinking and Considering Treatment Options
Avoiding the use of alcohol or drugs in the time period before a court appearance is advised. You do not want to be marked as a habitual user or a person who has a drug or alcohol problem. And of course, if you do have substance abuse issues, actively seeking treatment is in your best interests.
First-time offenders do not face the same penalties as repeat offenders. If this is not your first DUI arrest, it is highly likely that entering an alcohol treatment program will strengthen your defense. After all, you want to prove to the court that you're committed to avoiding a future offense. And if you are already at your second DUI, you need to show a reason for the court to believe that this time you are taking the charges seriously. That you will do all you need to do in order to deal with the substance abuse issue that is creating havoc in your life.
Case Dismissals and Reduced Charges
Once you hire a skilled lawyer, they can investigate the details of the traffic stop and determine if there is a path to having charges dismissed. For example, your defense lawyer will likely ask you to recall every traffic stop detail. They do this because there may be a way to prove the stop was unlawful. And even if the totality of the stop was legal, if proper protocol wasn't followed when evidence was gathered, some of those pieces of evidence may be dismissed.
A Clearwater DUI defense lawyer can also walk you through lesser charge options, if they apply to your situation. Some drivers are able to enter a driving reckless plea and avoid DUI penalties, for instance.
Are you ready to talk to an attorney about what steps you should take following a Florida DUI arrest? There could be defense strategies you hadn't considered. Once you share your story with a dedicated Florida lawyer, they can inform you of ways to strengthen your case. To learn about possibilities that would be the most favorable for you and your family, connect with the legal team at King Law Group. Schedule your free consultation today.