Benefits Of An Initial Consultation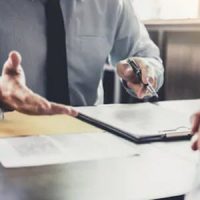 Whether you are being investigated in connection with a criminal offense or you have already been charged with a crime, you are likely experiencing a lot of stress. It is common for individuals in these situations to be unsure where to turn, particularly if they do not already have a working relationship with an attorney.
Being overwhelmed is common, and you may be tempted to hire the first legal professional you are referred to by a friend or family member. But taking a breath and booking an initial consultation before making a final decision is advised. You want to be sure you are working with a Clearwater criminal defense lawyer you trust.
Learning About Areas of Specialization
One of the main reasons to meet with an attorney is to understand their unique areas of specialization. Even in the field of criminal law, there are subsets of experience. For example, if you are facing federal charges, you want to work with an attorney who has a lot of federal indictment experience. A Florida lawyer who focuses on municipal or state law may not provide you with the knowledge you need.
An experienced attorney will look over the details of your case and share the strengths and weaknesses. Even at an initial meeting it is possible defense strategies could be explored. How much they can share with you will depend on the case and where the prosecution is in the discovery process.
Discuss Timeframes and Fees
At your first meeting, also be sure to ask about how long the case will likely take and what outcomes they have secured in past cases similar to your own. While exact dates will not be possible early in the process, a general timeframe is typically possible.
And, of course, you need to know how much it will cost for the lawyer to defend you. A criminal case will usually have a flat fee attached to it, along with fees that could be added if extra work is required. For instance, additional expertise will be the responsibility of the client. So, if a private investigator's report would strengthen your case, you will be responsible for the attorney's flat fee and the private investigator's invoice.
Of course, you can bring your personal concerns to an initial meeting as well. For some, who is the contact point is important when a case involves personal information. So you may want to work with a Clearwater criminal defense lawyer who will talk to you personally, rather than having someone else on their team relay information to you throughout the process.
Is it time for you to connect with a criminal defense lawyer? You need a legal team with extensive experience. Whether you are facing state or federal charges, connect with a lawyer who can inform you of your options and protect your rights. To get your defense started, share your story with the legal team at King Law Group. At an initial meeting, our attorneys will listen closely to your story and share paths forward with you. To get your defense started, schedule your free consultation today.