First Degree And Second Degree Petty Theft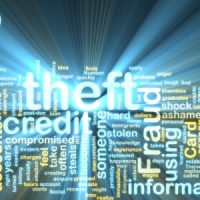 Petty theft is a criminal act. If you were to take the property of another person or party without consent, you could be facing a petty theft charge. And there are different levels of petty theft as well. If the value of the goods stolen was more than $100 and up to $300 in value, the charge will likely be first degree petty theft. When a theft involves property worth up to $100, a second degree petty theft charge could follow.
Whenever you or someone you care about is facing criminal charges in the Tampa area, connect with a Clearwater criminal defense lawyer to understand what options you have and how to build your defense.
Theft Penalties and Escalated Charges
Naturally, the consequences you will be facing will depend on if the petty theft charge is a first degree offense or a second degree offense. The details of the circumstances surrounding the situation will also need to be reviewed.
First degree petty theft. Up to one year of probation or jail and up to $1,000 in fines. Repeat offenders will also be subject to drivers license suspension.
Second degree petty theft. Up to six months of probation or jail and up to $500 in fines. Again, driving privilege suspension is possible for repeat offenders.
It is important to note that if it is determined the item stolen has no value, it is considered a valueless property offense. This could resume in a replacement cost, if that can be found out in a reasonable amount of time.
But when it is determined the worth of an item or multiple items is more than $300, the charges will move past petty theft and become a grand theft offense. A grand theft charge will occur when a person unlawfully takes property that is valued at $300 or more and does so with the intent to hold that property for their own use or to be used by another person who does not have the right to possess them.
Again, with grand theft, there are degrees. If the property stolen is valued at over $100,000, it is a first degree offense. Stolen goods worth $50,000-$100,000 will result in a second degree grand theft charge. And a third degree offense is when the property taken is more than $300 and into the tens of thousands.
Connect with a Florida Defense Lawyer
Have you been charged with theft? To understand the level of penalties you are facing, you need a legal team on your side. There is a path forward, whether you have been arrested for a grand theft or petty theft crime. When you are ready to get your defense started, share your story with the legal team at King Law Group. From the very first meeting, our attorneys will carefully and compassionately listen closely to your story. Then, building a defense and sharing paths forward with you can pave the way to the best possible outcome given the facts of your case. Build your defense today, schedule your free consultation.