Preparing For A Florida ALR Hearing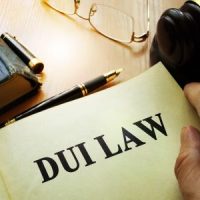 Your Florida arrest for driving under the influence (DUI) will likely lead down two paths. One is criminal, because drunk driving is illegal there will be fines and possible incarceration if you are convicted. And the second path is in the form of vehicle sanctions, meaning it could result in you losing your license. In fact, once you are arrested, your driver's license is taken away from you. To obtain permission to drive in the future, you will likely need to move towards an administrative license revocation (ALR) hearing.
To prepare for your hearing, talk to a Clearwater DUI defense lawyer. There are specific steps you need to file and requirements that need to be met along the way. While you are not bound to retain an attorney, it could be helpful depending on the charges you are facing.
Civil Proceedings and Deadlines
ALR hearings are under the umbrella of civil proceedings and there are set deadlines that must be followed. If you do not request a hearing within a certain timeframe, a driver's license suspension will likely take place. Once you request a hearing, you will receive a confirmation of your request.
While informal review can happen at an in-person meeting, phone calls are sometimes another option. This first step is the arresting officer and the motorist bridging forth their evidence and a hearing officer deciding to move the case forward or not. For example, if it is clear your rights were violated or the situation did not meet the requirements of a DUI charge, your license will be restored or a formal review will be requested. Further evidence and testimony is possible at a formal review. If the charges stand at this point, an ALR hearing will be scheduled within a month's time.
Your attorney can handle the details of preparing for your hearing and will let you know how to personally prepare. If you need to attend the hearing, it is important to arrive early and behave respectfully.
Discuss Your Hearing Options with a FL Attorney
Florida drivers rely on their ability to drive in order to provide for their families and seek the support they need to improve their lives. After an arrest, talk over your situation with a Clearwater DUI defense lawyer. Do not delay, waiting can actually decrease the options available for you and your family. There are deadlines that need to be met, and one of them is the timeline you need to follow in order to request an ALR hearing and access driving privileges, even if it is in the form of a hardship license.
Have you heard of an ALR hearing but are unsure how to request one? An experienced legal team can help. Drunk driving charges are serious. After an arrest, you need legal guidance. Connect with the lawyers at King Law Group, whether the charges you are facing are serious or minor. Our attorneys will fight for you each step of the way, and you may have more options than you realize. Schedule your free consultation today.