What If I'm Being Investigated For Embezzlement?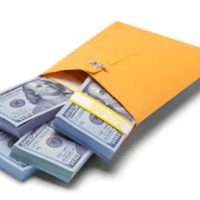 Embezzlement charges in Florida, or anywhere in the United States, need to be taken seriously. If you believe you are being investigated for embezzlement, and suspect you will soon be charged, you need to connect with an attorney as soon as possible. It is crucial you understand exactly what the charges are and how you can move forward with the best resolution possible.
Share the details of your situation with a Clearwater criminal defense lawyer and learn about next steps you need to take. White collar crimes can lead to serious consequences.
Essential Elements of a Charge
If you were trusted with assets as part of your employment and took those assets without clear permission, an embezzlement charge could follow. Essential elements of the charge will likely include how the assets were stolen and what the property was, it could have been money, for example.
The punishment for an embezzlement conviction will depend on the details of the situation. Florida law largely follows theft statutes in embezzlement cases. The charges could be a misdemeanor or a felony, a determination that will likely hinge on if there are prior convictions and the value of the items taken.
For example, embezzlements of hundreds of dollars will likely lead to a misdemeanor and less than a year of jail time. But if over $20,000 in property has been embezzled, it is possible the individual will face over a decade of prison and probation, along with thousands of dollars in fines.
Beyond these consequences, having an embezzlement conviction on your record can be extremely harmful to your reputation. It may make it difficult to impossible for you to keep pursuing the same career path. It is common for individuals found guilty of embezzlement to make a life change and opt for a new industry to earn their income.
Connect with Counsel Right Away
Talking to a legal professional as soon as possible is advised. So, if you think you may be the subject of an embezzlement investigation, do not wait until you are charged to seek the advice of a lawyer. After all, there could be strategies on the other side during the course of the investigation you are not aware of, strategies a Clearwater criminal defense lawyer is familiar with and knows how to manage in real time. Embezzlement-related charges can be life altering and an investigation should not be dismissed as business as usual.
Sometimes, charges can be avoided. If not, there could still be an optimal resolution. Plea deals are often a path for an individual to exit the situation with the least amount of harm, but each situation needs to be assessed individually to determine a strong path forward.
Are you ready to hire a skilled lawyer who knows how to secure the best outcome possible following a white collar crime charge? Criminal defense professionals have the experience you need and will explain what options are available. Whether the crime was serious or minor, connect with the King Law Group to understand your rights. Schedule your free consultation today.