Driving Drunk In Florida And Child Endangerment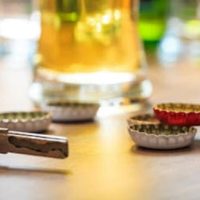 If there are minors in a vehicle when a person is pulled over for driving under the influence (DUI) in Florida, the penalties following a conviction can be severe. This is because there are enhanced consequences in place to help protect passengers who are minors, under the age of 18. Beyond the enhanced DUI charge, the driver's life could become more complicated legally if the arrest leads to child endangerment or the arrest is brought up in a separate custody disagreement.
You need to take DUI changes seriously, serious penalties are possible if you are driving drunk in Florida. If you were arrested for driving drunk and had a minor in your vehicle at the time of the arrest, share the details of your situation with an experienced Clearwater DUI defense lawyer. Seasoned attorneys have worked on an array of cases and may be able to introduce you to defense options you would never consider on your own.
First-Time DUI Conviction with a Minor In Florida
After your first DUI conviction in Clearwater, you will be facing the maximum amount of jail time and fines.
Jail time of six months
$1,000 fine
But these are assuming you do not have a child in the car. If you have a person under the age of 18 in the vehicle when you are arrested, the maximum sentence will be elevated to the following.
Jail time of nine months
$2,000 fine
Probation period
Installation of an ignition interlock device
Essentially, the penalties for a DUI convocation with a minor in the vehicle are similar to the penalties of an individual with an extremely high blood alcohol concentration level, one that is nearly twice the legal limit.
Close Friends, Family Members, or Child Welfare Agency
If you are pulled over in Florida and the officer believes you are under the influence, it is likely that a family member or close friend of the family will be contacted to take the child home. That said, it is possible a Florida child welfare agency could be contacted. If an agency is called, a temporary placement would be arranged for the children in the vehicle. Things can become more complicated when an agency is alerted as an investigation with the Department of Children and Families would be opened at that time.
After an arrest, connect with a Clearwater DUI defense lawyer as soon as possible. There may be a path to getting charges dismissed or dropped, and even if there isn't, getting started on your defense without delay could mean more options for your future.
Do you need legal guidance following a Florida DUI arrest? Whether you were alone or had others in the vehicle, our experienced team can defend you against criminal charges. We have the experience and knowledge to protect you, discuss your situation with the King Law Group to understand what options are available. Our compassionate legal team can help you regain your life following a Florida arrest. Schedule your free consultation today.