Do You Believe You Received Ineffective Counsel?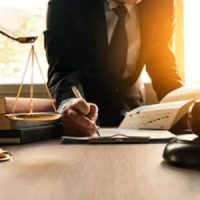 Criminal charges are extremely stressful, and if you aren't a lawyer how can you be sure your lawyer is defending you effectively? If you have evidence that your defense lawyer was ineffective, you could challenge the outcome of your conviction. After all, you have a right to a criminal defense lawyer according to your protections under the sixth amendment. This is one of the reasons that if you can't afford an attorney one is provided for you in Florida and around the country.
Court-appointed lawyers work for their clients. If you believe you received ineffective counsel, you may be able to receive post-conviction relief. But it is essential you have proof your counsel behaved unprofessionally. To learn more, discuss your situation with a Clearwater criminal defense lawyer
Examples of Ineffective Counsel
Each situation needs to be assessed individually, but if your lawyer failed to do one or more of the following, it is possible you received ineffective counsel.
All important witnesses were interviewed
Attendance at all hearing dates
Communication of possible plea offers and their impacts
Engage in defense options and evidence discovery
Shares any conflicts of interests
Objection to evidence that is prejudicial or inadmissible
Filing all appropriate motions on time
Responding to all of your questions
Addressing any confusion you have about the law
Naturally, there could be particular situations that also lead to ineffective counsel that are not listed here. For example, if your attorney attended all hearing dates but was never sober, it may be possible to prove ineffective counsel.
It Can Be Difficult to Prove Ineffective Defense
Most lawyers receive extensive schooling and are committed to their professions. Because the legal system is dedicated to rules and laws, there can be resistance to overturning convictions. But if there is proof a person did not receive the defense counsel they needed and had a right to, overturning a convocation may be possible.
Negative experiences with the legal system can make a person hesitate to reach out to another legal professional. It is important for you to know that there are skilled Clearwater criminal defense lawyers who will use their training and professional experience to fight for your rights and freedom.
When you connect with the attorneys at King Law Group, share your experience with them and inform them of any evidence of misconduct you have. For instance, if you have emails or phone messages that support your claim that your original counsel behaved inappropriately, your current attorney can strategize a path forward.
Are you questioning the counsel you received after a Florida arrest? Our experienced team can look over the details of your situation and inform you of the best path forward. You have a right to a strong defense, and we have the skills to defend you against criminal charges. Discuss your situation with the King Law Group to understand your rights and assess available options. Our compassionate legal team is here to help you regain your life following criminal charges in Florida. Schedule your free consultation today.