When Posting Bail Is An Option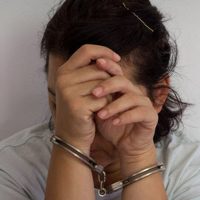 After a Florida arrest, you may be able to be released while awaiting trial. This is possible through the process of posting bail if you are eligible for a pretrial release. The money is not a fine for the offense, it is a type of insurance, funds that are held as part of an agreement that you will return to the Florida court.
To determine if bailing out is an option for you, share your story with a Clearwater criminal defense lawyer. There are many details to assess, such as the difference between bail and bail bonds. Also, you need an attorney building your defense in order for you to achieve the outcome you are hoping for, whether you are awaiting trial at home or  in jail.
Specific Terms Are Set for Pretrial Releases
While many people use the words bond and bail interchangeably, there are distinctions. Bail is a monetary amount set by a Florida court for a pretrial release. The bail amount will depend on a lot of factors, including the offense itself, the amount of evidence that has been presented, any past convictions, and if the individual has demonstrated they are an asset or a risk to their communities.
If a person is released on bail, there are pretrial release terms. A person pending trial is required to:
Avoid communication with alleged victim
Not be involved in any criminal activity
Comply with any and all additional terms outlined by the court
Understanding the terms of your pretrial release is essential, because a failure to comply will result in a revocation of the funds, meaning you lose the money, and a return to jail. Added charges are also possible.
Bail bonds are a choice some make when they can't afford the bail amount. Working with a bondsman or a surety agent, the defendant enters an agreement. Essentially the bail bond agent posts bail and the defendant pays the agent 10% of the set amount.
The defendant or someone who cares for the defendant can secure a bail bond. Whoever makes the agreement is responsible for paying the fee and is on the hook for the bail amount if the defendant fails to show in court later.
Returning for Trial Is Essential
When you feel overwhelmed and anxious, it can be hard to make clear, thought-out decisions. But if skipping bail is on your mind, don't do it. Talk to a Clearwater criminal defense lawyer before making any rash moves. Following the terms of your bail is an essential step in perfecting yourself from more legal problems.
Are you interested in learning more about Florida bail options? An experienced criminal defense attorney can help you through the process, whether you are the individual who was arrested or a loved one hoping to help. To explore pretrial options and begin building a defense strategy, connect with the lawyers at the King Law Group. Whether charges are minor or extensive, our attorneys aggressively advocate for our clients every step of the way. Schedule your free consultation today.