Defenses For Protective Order Violations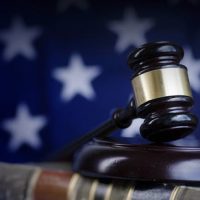 Injunctions for protection, which are also referred to as protective orders or restraining orders, are in place to protect victims of domestic violence and individuals who have experienced harassment, assault, or stalking. While an alleged offender may disagree with the guidelines within the protective order, it is essential they follow the terms. A violation could lead to incarceration and fines. It is also possible child custody and employment could be impacted.
Alleged offenders sometimes unknowingly violate the terms of their injunctions, but whether the action was intentional or not a violation needs to be taken seriously. To build your defense and discuss next steps, talk to a Clearwater criminal defense lawyer.
What Actions Violate a Florida Protective Order?
When an injunction is in place, it is imperative you understand what actions will lead to a violation charge. In many instances, a violation follows one or more of the following actions.
Refusal to leave a property shared by the parties involved.
Engaging in an act of violence or unlawful against the petitioner.
Being near the petitioner's home, place of work, or school.
Making contact, indirectly or directly.
Coming close to the petitioner's car or truck, whether they are in the vehicle or not.
Destroying or vandalizing the petitioner's property.
The terms of an order will depend on the situation. Working with a legal professional who understands protective orders and has had success defending others who have been accused of protective order violations is an important step in protecting yourself and your future.
Are There Any Defense Strategies that Could Help My Case?
Your unique case will need to be assessed by an attorney before they can guide you on possible defense strategies. Connecting with an experienced Florida legal expert as soon as possible is important as any protective violation in Florida is a first-degree misdemeanor. You could be facing up to one year in jail, a year probation, and up to a thousand dollars in fines. Additionally, a first-degree misdemeanor can remain on your criminal record for life, leading to lasting consequences.
Even if the petitioner called you and you returned their phone call you could be charged with a protective order violation. That said, whether you intentionally or unintentionally violated an order could make a difference in building your defense. If you ran into the petitioner somewhere you weren't expecting to see them there may be an avenue to have charges dropped, for instance.
Wherever the particulars of your protective order violation, you need a Clearwater criminal defense lawyer on your side. There may be a path to having your Florida charges reduced or dropped and securing this outcome is more likely with a legal professional fighting for your rights.
Are you unsure what to do after being accused of a protective order violation? Take the issue seriously and connect with an experienced criminal defense attorney as soon as possible. To explore your options and strengthen your defense, connect with the lawyers at the King Law Group. Our talented attorneys know what to do. Schedule your free consultation today.