Conspiracy Charges And Building A Defense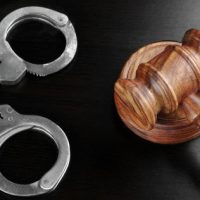 If two or more individuals agree to commit a crime, conspiracy charges can follow. This is possible in a range of situations, there have been drug trafficking conspiracy charges and conspiracy convictions in connection to white collar crimes.
To be convicted, it needs to be proven beyond a reasonable doubt that you intended to commit a crime and that you were in agreement with another individual, to either commit the offense themselves, have the other party commit the crime, or a combination of the two. If you or someone you care for has been charged with conspiracy in the state of Florida, you need to connect with a skilled Clearwater conspiracy charge lawyer as soon as possible.
Exploring Possible Defenses
Once you connect with a Florida criminal attorney, they will carefully listen to your account of what happened and look over the documentation connected to the charge. From there, a defense can be built.
The state of Florida needs to have proof of an agreement. This can be evidence of a meeting of four people to plan a crime or a handshake between two individuals who intend to commit an offense. Evidence is not always easy to access in conspiracy cases as it is not illegal to talk about crime. For example, having a discussion with coworkers about stealing from your workplace is likely not enough for charges to stick. But, if there was a plan that was drawn up or a car to escape with funds was rented, those items could serve as documentation of conspiracy.
And if a plan is in place, there are still defense options, such as voluntary abandonment. Essentially, voluntary abandonment means a person communicates to co-conspirators that they are not interested in the crime and are no longer involved. Proof of their abandoning the plan must be documented and the abandonment needs to have occurred with enough time to stop the crime from occurring.
Unexpected Conspiracy Charges
There are situations where a person has no idea they are participating in a criminal conspiracy. This could happen with a drug sale, for instance. If you communicate with friends about purchasing illegal substances, the group could be charged with conspiracy if everyone involved agrees to participate in the purchase.
Any type of Florida criminal arrest can lead to consequences and penalties that can have a big impact on your life and your future. Take charges seriously, talk to a Clearwater conspiracy charge lawyer about next steps. You do not have to navigate criminal charges on your own, experts are available to guide you through the process.
Are you worried about what will happen next now that you have been charged with conspiracy? You need a criminal defense professional with a wide depth of experience in defending criminal conspiracy cases. To learn about what defense options are available given the facts of your case, talk to the lawyers at the King Law Group. Severe penalties are possible, take steps to protect your rights and your freedoms without delay. Schedule your free consultation today.