Long-Term Impacts Of Florida Criminal Convictions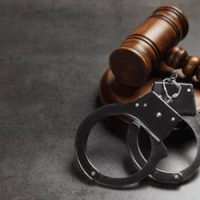 After an arrest, it is essential you connect with an aggressive defense attorney right away. This is true if you are an adult facing a charge or you are the parent of a minor who is involved in the juvenile justice system. Impacts of a crime can be far reaching, and if conviction can be avoided, say if charges are dropped, it can shield you from some of the long-term consequences.
To protect your rights, reach out and connect with a Clearwater criminal defense lawyer. If you do end up being convicted of a Florida crime, it can impact your driving privileges, housing options, child custody, and other freedoms, depending on the offense.
License Revocation or Suspension
Many rely on their cars to travel to and from work and see to daily tasks, from grocery shopping to accessing medical appointments. But there are convictions that will lead to your driver's license being suspended or revoked.
Repeat offenders are deemed habitual traffic offenders if they are convicted of three (or more) of the following traffic offenses or criminal activities within a period of five years. Habitual traffic offenders commonly have their drivers' license revoked for five years.
Driving under the influence
Felony charge in connection with the use of a vehicle
Operating a commercial vehicle without qualifications
Fleeing the scene of a vehicle crash
Driving with a license that is not valid
Other criminal offenses
It is also possible to be deemed a habitual offender if you were to be convicted of 15 moving violations during a set period as well.
Housing and Child Custody Agreements
Providers of housing are prohibited from discriminating against individuals under the Fair Housing Act (FHA). But the FHA clearly outlines what is a protected class and those with criminal records are not included. Protected class distinctions include race, religion, sex, national origin, and disability status. There are some situations in which protections are in place, but it is not guaranteed.
And if you have kids, a criminal conviction can impact the terms of your custody arrangement. For instance, a drug charge could lead a court to assume that your child spending time in your home would not be in their best interests.
There are a wide range of additional freedoms that can be impacted, from owning a firearm to your right to vote. To understand the charges that have been filed against you and begin to build your defense, and hopefully to avoid a criminal record, talk to a Clearwater criminal defense lawyer.
Do you want to do everything you can to avoid having a criminal record follow you through life? If so, you need to connect with an experienced criminal defense attorney to discuss next steps. Following an arrest, your attorney will listen to the specifics of your case and investigate possible defense strategies. The lawyers at the King Law Group are experts at defending Florida residents, and visitors, who are facing criminal charges. We will aggressively advocate for you every step of the way. Schedule your free consultation today.