What Will A Criminal Defense Lawyer Do For Me?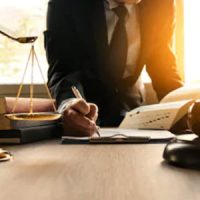 Criminal lawyers play a crucial role in protecting the rights of individuals involved in the criminal justice system. This is true in the state of Florida and around the country. If you have been charged with a crime, a Clearwater criminal defense lawyer will inform you of your rights and possible defense avenues. Additionally, they will work to be sure power abuses do not take place. Working with a defense lawyer is an important part of ensuring your rights are not violated or denied
The Investigation Process and Motion Filings
Once you hire an attorney, one of the first things they will do is ask you a variety of questions about your arrest. This will include what happened that led to you being charged, how the arrest took place, and any details about the event that will give them a full understanding of how you remember the event and surrounding circumstances.
Next, if needed, your attorney will look into obtaining the documentation necessary to build your defense. In some situations this will include bringing in the expertise of third parties, such as private investigators. They will also read over all of the statutes related to your case in order to build the strongest defense strategy possible for your unique situation.
During the investigation stage, your lawyer may discover evidence or language in a state statute that undercuts you being charged. They would then discuss what they have learned with the prosecutor in an effort to get them to drop the charges, arguing that the conviction evidence required is not available. If the prosecutor does not drop the charges, your lawyer could then file a motion with a Florida court to possibly access a dismissal.
Plea Deals and Going to Trial
Many cases, even when charges are not dismissed or dropped, do not go to trial. Even if a prosecutor will not drop the charges, they often are open to a plea deal. Your attorney will negotiate the specifics of a plea deal for you, keeping you informed of the details of the negotiation throughout the process. If a deal can't be reached, the case will go to trial.
When preparing for trial, your Clearwater criminal defense lawyer will discuss your case with witnesses and make decisions about who to call to testify and what types of questions should be asked during a witness examination. Arguing your side of the story will be strategized and if the case does not result in the way you and your attorney hoped, they can handle your appeal.
What should you do after an arrest in Florida? Connect with an experienced criminal defense attorney to discuss the specifics of your case. The lawyers at the King Law Group are skilled at defending citizens facing criminal charges. To learn about your defense options and develop a strategic path forward, call King Law. We will aggressively advocate for you as we are committed to fighting for our client's rights and protecting their freedoms. Schedule your free consultation today.