What Is In A Clearwater DUI Retainer Agreement?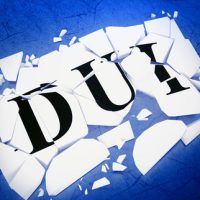 Being arrested for a DUI is a very scary experience. You may know you would benefit from the guidance of a lawyer but be unsure of the process. When you reach out to an attorney, they will ask you to sign a retainer agreement. And if you have never hired a lawyer before, you may not know exactly what you are signing.
A retainer agreement is a document that outlines how legal expenses and lawyer compensation will be covered. Any questions you have can be answered by the Clearwater DUI defense lawyer you are working with. These agreements are an important part of establishing clarity around finances for you and your attorney. Then, your legal team can go to work to protect your freedoms and shield you from a variety of Florida DUI penalties.
Language Surrounding Fees
One of the terms used in a retainer will be the attorney's flat fee. This refers to the set cost of hiring the lawyer. This is a frozen number, it will not change and is simply for the attorney services, including the process of developing your defense, negotiating, and seeing the process through. That said, if an appeals process is required, a new agreement will need to be drawn up.
Flat fees do not cover additional expenses that could be incurred. These additional costs could include any of all of the following, depending on the details of your case.
Private investigators
Travel expenses
Courier fees
Add-on expenses, beyond flat fees for the lawyer compensation, are typically a client's responsibility. A retainer agreement will spell out how these expenses will be settled, whether they will be paid when they arise, in advance, or when the agreement comes to a close.
No Guarantees for Final Outcomes
When you first meet with a Clearwater DUI defense lawyer, they will listen to the details of your situation and advise you on what could be possible. That said, there are many variables when it comes to criminal cases, there are no guarantees on final outcomes. Because of unexpected turns and uncertainties, there will be language within the retainer agreement that states no final outcome, positive or negative, is guaranteed.
It is normal for individuals who have never hired an attorney before to have questions about how the process moves forward and what is included in a retainer agreement. Do not feel uncomfortable making inquiries, you need to fully understand the agreement so that both you and your attorney are moving forward with confidence. Talking through your concerns is part of the process.
Are you in need of a defense attorney but want more clarity on what is included in attorney retainer agreements? Reach out and talk to the legal team at King Law Group. Retainers are simply part of the process, you need a skilled lawyer to help you build a strong defense as soon as possible after an arrest. A retainer means there won't be any surprises. To learn more about the DUI defense process, schedule your free consultation today.