Importance Of Experts For Your Florida Criminal Defense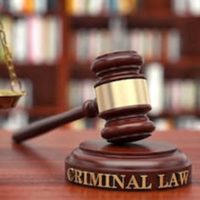 Criminal cases often involve experts. If you are in a position where you need to build a Florida criminal defense, know that prosecutors often employ expert witness testimony during pre-trial motions and at trial. Sometimes, the individual who is facing charges needs to bring in experts for your own defense. To discuss whether this is true for you or not, connect with a Clearwater criminal defense lawyer.
Different Types of Experts for Different Cases
Depending on your situation, the correct expert could give a lot of strength to your defense. For instance, if you are involved in a fraud investigation, a forensic accountant may be able to locate issues with financial numbers. Or a drug expert for a possession charge.
Examples of experts who could be called into a Florida DUI case include the following:
Toxicologist to supply information about blood tests.
Police officers to share what they witnessed during field sobriety analysis.
Breath test analysis to provide insight into how breathalyzers work and when information could be incorrect.
When your defense lawyer is aware of all of the expert witnesses being contacted by the prosecution, they can identify ways to push back on the prosecutor's case, whether this means advancing expert witnesses of their own or securing other evidence to prove your defense.
For example, if you are fighting a DUI charge and there are reasons to suspect that the laboratory technicians running state drug tests are not doing so with verified results, an expert questioning their results could be advantageous. There are plenty of situations in which unsound lab results have led to an unnecessary loss of freedom.
Talk to an Aggressive Defense Attorney
Connecting with an experienced lawyer as early in the arrest process as soon as possible is advised. Once you have an established attorney-client relationship, your lawyer will be able to explore ways to have charges dismissed or prepare for the best possible outcome in a court setting, which could include expert testimony.
When choosing an attorney, be sure you understand how much they will charge for your defense and if they charge a flat fee or an hourly rate. While they may be unable to give you an exact, final figure because of the variables involved, they will likely supply you with a range to expect or an estimate that outlines what additional charges could be possible.
Additionally, ask your Clearwater criminal defense lawyer if they've handled cases similar to your own in the past and what outcomes were obtained. Many also like to ask how long the case will likely take.
Do you need experts to help build your Florida defense? Connect with lawyers who have extensive experience creating defense strategies for clients and know when using experts is helpful in achieving optimal outcomes. To learn more, reach out and share your story with the legal team at King Law Group. Our attorneys will listen closely to your story and share with you all of the various paths forward. To get your defense started, schedule your free consultation today.