Cryptocurrency Cases And Cybercrimes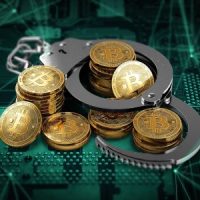 Because cryptocurrency has become so popular, it is sometimes difficult to remember that cyber coins are an incredibly new form of currency. Bitcoin, for example, was the first cryptocurrency that was decentralized and released, and that happened just over a decade ago. Now there are thousands of cryptocurrencies generated and traded every day. Crypto is a huge financial industry and it has become more common for the coins to be charged in cybercrime schemes and financial fraud cases.
Any accusation or suggestion that you have been illegally trading or creating cryptocurrency is a serious matter. Do not attempt to dodge or ignore the charges, take steps to build your own defense and connect with a Clearwater criminal defense lawyer. As soon as you are told that you will be charged with manipulating crypto or receive a notice from an agency run at a federal level that you have obtained crypto illegally, call an attorney.
Federal Agencies and Crypto Cases
Cryptocurrency cases can be uniquely complex because crypto does not follow the same financial regulations as traditional forms of currency. After all, one of the attractive aspects of cryptocurrency is it exists outside of centralized banks. It was designed, in part, to be independent from government regulations.
That said, as cryptocurrency has gained popularity federal agencies are working to strengthen regulations. As a result, individual citizens and companies have been investigated on fraud charges after digitally manipulating large amounts of cyber assets.
Unreported Assets and Tax Crimes
There are a range of ways cryptocurrency could lead to legal problems. For example, if you have cyber assets that are generating income into unreported financial accounts, this could lead to allegations of fraud. Then, naturally, it is also possible that the U.S. government will want the tax amount they are due if you are using crypto to generate American dollars into hidden accounts, lending to possible evasion of tax allegations.
Talk to a Clearwater criminal defense lawyer about your situation, either after you have been accused or if you fear you will soon be targeted. If you have yet to face an arrest, your attorney could provide you with steps to protect yourself. Clear, accurate records, for instance, can help individuals active in cryptocurrency communities to avoid money laundering charges. And if you are trading assets and value is being manipulated, that is a red flag that a security fraud accusation could be in your future. In short, shielding yourself today can save you time, money, and stress in the future. It could even keep you out of jail.
Have you been accused of a cryptocurrency crime? Lawyers with fraud experience know how to create defense strategies for clients charged with cybercrimes. Loss of freedom and heavy fines are possible. To protect yourself, reach out and share your story with the legal team at King Law Group. Our attorneys will listen closely to your story and inform you of all of the various paths forward. To get your defense started, schedule your free consultation today.