Does A Florida Arrest Affect My Credit Score?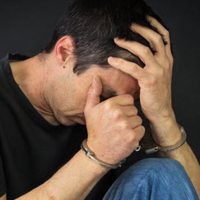 Nobody wants to be arrested, and there are many reasons why. For example, if you are convicted of driving while under the influence of drugs or alcohol in Florida, you could be facing large fines, loss of reputation, and jail time. If that weren't enough, the process can also have a negative impact on your personal credit score, making it less likely for you to achieve future goals such as securing a mortgage for yourself and your family.
Naturally, the most severe penalties can be top of mind after an arrest. When you are charged with a DUI, there are many issues to assess. To talk through all of the implications of a DUI charge and strategize a strong defense, connect with a Clearwater DUI defense lawyer as soon as you can.
DUI Costs, Debts, and Utilization of Your Personal Credit Line
There are expenses to incurring a Florida DUI, there will be fines, court fees, and insurance costs. If you do not have the cash you need to settle these expenses, you may put them on a credit card. Or, the financial responsibilities will be sent to collections if you do nothing. Debt collections and high revolving credit can have a negative effect on your credit score.
Your DUI could come with the following expenses:
Fines which can be thousands of dollars
Vehicle impoundment expenses
Fees for alcohol education classes
Expenses for an Ignition Interlock Device (IID)
Settlement costs for property damage
Increase of auto insurance premiums
Debt collections and high revolving credit can lead to lower credit scores. Revolving debt increases your credit utilization percentage. Essentially, to keep your credit score healthy, personal finance experts recommend paying your credit card bill completely each month, but if you have to carry a balance, keep the amount under 30% of the available credit line. So, for example, if you have a $9,000 credit line on your card, always keep the revolving debt under $3,000, if possible.
Criminal Background Checks
There are even times when an individual can afford all of the Florida DUI-related expenses but still feels the personal impact of the arrest as a conviction will appear when a potential future employer does a background check. People have been turned down from their dream jobs for this reason.
To successfully fight a charge, work with a Clearwater DUI defense lawyer. There are many aspects of an arrest to consider. A seasoned legal professional can help you move past the event. Lean on their expertise when you need it.
Were you arrested in Florida and are now worried about the far-reaching impacts? Our skilled team can defend you and pave a path forward. There are steps you can take to protect yourself and your freedom after being arrested for a crime. Reach out and connect with the King Law Group to understand your rights. Our compassionate legal team has extensive experience in criminal defense law and best practices for shielding your financial future. Schedule your free consultation today.