What Is A Florida ALR Hearing?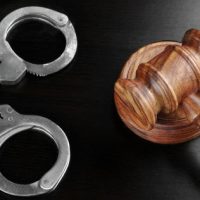 After a DUI charge, you have the right to request an Administrative License Revocation (ALR) hearing according to Florida law. This right is in place because a DUI conviction can carry serious consequences in the state of Florida. It is common for individuals to face large fines and lose their driver's license.
An ALR hearing typically takes place about a month after a DUI arrest. It is possible a year long driver's license suspension will be put in place if there is evidence that law enforcement had a reason to demand a breathalyzer and the individual pulled over refused. There are many guidelines and protocols to follow. To protect your freedoms, talk to a Clearwater DUI defense lawyer.
ALR Hearings Separate from Criminal Proceedings
It is important to understand that an ALR hearing is separate from the criminal proceedings that will address a DUI charge received. The reason why individuals choose to pursue an ALR hearing is to extend their driving privileges until a decision is made on the criminal charges. Essentially, it is a move of challenging your license suspension.
When you have a successful result of your ALR hearing, you will be able to retain a copy of your unrestricted driver's license and resume your full driving privileges. Of course, these driving privileges could be suspended again depending on the results of the criminal charges. Losing a hearing means your privileges are terminated at the date provided. Hardship licenses may be another possibility.
Probable Cause Needs to Be In Place for License Suspensions
In order for a driver's license to be suspended, there has to have been probable cause, which often is established through field sobriety tests after an individual is pulled over. But there are times when people refuse field tests, this is within a person's rights. A law enforcement officer could then point to other forms of evidence, such as speech that is slurred or erratic driving practices. In these cases, there are often ways to dispute the proof. For example, a person can drive unpredictably for a range of reasons.
A qualified  Clearwater DUI defense lawyer can represent you at your ALR hearing. With a legal professional on your side, strategizing your defense and strengthening your case is possible. Experienced attorneys routinely represent clients at ALR hearings and help them to fight, and beat, DUI charges in a Florida criminal court. Working with a legal team means deadlines will be met, a full understanding of fines can be analyzed, and steps can be taken to protect you from severe penalties, when possible.
Do you have questions about how a Florida ALR hearing could benefit you following an arrest? Our experienced team can defend you against criminal charges and introduce you to options to retain driving privileges throughout the process. Reach out today and discuss your situation with the King Law Group to fully understand your rights. Our compassionate legal team has the criminal defense experience to help you and your family. Schedule your free consultation today.