Consequences For A First Offense DUI In Florida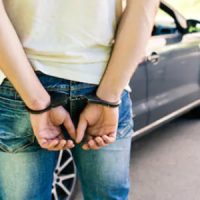 Drunk driving carries penalties in Florida and around the country. This is a reality even if you have never been pulled over and charged with a driving under the influence (DUI) charge before. First offenses can lead to suspended licenses, fines, jail time, and more. Consequences can be enhanced for first offenders who have a high blood alcohol concentration or have a minor traveling in the vehicle at the time of the arrest.
Talk to a Clearwater DUI defense lawyer as soon as possible following a DUI. Timely connection with legal professionals is essential. There may be details that could lead to your charges being dismissed. And if not, you will need all the time you can to strengthen your defense.
Six Month Suspensions and Hardship Licenses
When an individual is arrested for drunk driving and has a blood alcohol content that is .08 percent or higher, the Florida Department of Highway Safety and Motor Vehicles (DHSMV) will suspend the person's driver's license for six months. This process is referred to as an administrative suspension.
Some individuals are granted hardship licenses, which allow them to drive in specific situations. Often hardship privileges are allowed for people who need to drive in order to commute to work or school. A person may also access driving privileges for religious services or medical care. If your blood alcohol level was high, you may have to complete part of the suspension before being granted hardship privileges. 30 days of suspension before receiving a hardship license is common in these situations.
Jail Time and Fines for First Offense DUIs
If it is your first offense, jail time is not mandatory but can be part of the penalties incurred depending on the details of the arrest. The maximum jail time that could be sentenced for a first offense DUI in Florida is six months. But if the person had a high blood alcohol level or a minor passenger, that timeline is increased to nine months.
Fines you may face range, a typical amount will range from five hundred to one thousand dollars. The amount will increase if the charges are increased in severity. Additionally, a period of probation could require community service hours.
Driving under the influence is taken seriously by Florida law enforcement because drunk drivers are a severe risk to themselves and others on the roadways.
After an arrest or charge, discuss your options with a  Clearwater DUI defense lawyer. There are many things to consider, including if you will need to drive education classes and possible fees to have your license reinstated after a period of suspension.
Are you seeking legal advice after being arrested or charged with a Florida DUI? Talk to a skilled lawyer as soon as possible. Experienced attorneys understand how state laws apply to your unique situation and can strategize what next steps could help you. Connect with King Law Group today. Our compassionate legal team knows how to defend Florida residents against alcohol-related offenses, whether it is your first offense or you have multiple DUIs on your record. Schedule your free consultation today.