Police Brutality And Misconduct In FL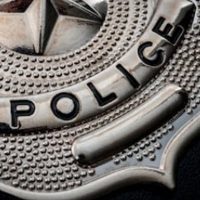 When misconduct is carried out by Florida police officers, it could be a form of police brutality. Holding liable parties accountable is essential as brutality and misconduct by law enforcement is a violation of a person's civil rights. Securing public safety is the job of police officers, they have a responsibility to do this by enforcing laws and taking note of criminal behaviors, but they are not allowed to use their power for harm.
If you believe a police officer abused their power and you or someone you care about was a victim of police brutality, connect with a Clearwater criminal defense lawyer to understand how to move toward justice. You have rights and your injuries and emotional distress need to be addressed and resolved.
Understanding What Constitutes Police Abuse
It is not legal for law enforcements to use excessive force. But unfortunately, there are examples of U.S. police brutality and misconduct in Florida and throughout the country. Regrettably, there have been examples of police violence around the world. When it does happen, there could be a way to justice in the wake of the traumatic event. Criminal prosecution may even be a possibility.
If any or all of the following occurred during an interaction with police, you may be able to secure damage recovery through a civil case. Everyone needs to be humanely treated, whether a law was broken by that individual or not.
Physical and verbal abuse
Restraints happening unreasonably
Coerced or force confessions
Sexual abuse and assault
Every interaction between a person or group and law enforcement is unique and needs to be assessed individually. There are examples of police misconduct that are not listed here. Talking through your situation with a legal professional can lead to understanding if damage recovery is possible. There may be extensive bills to settle, including mental therapy support costs and medical fees.
Criminal Proceedings Will Be Separate From a Civil Case
In situations where there will be criminal proceedings moving forward, it is important to note that a civil case focused on the mistreatment or brutality will be a separate case. This is because whether a person has been charged with a crime or not is a different issue than suffering harm from a member of an enforcement agency that is tasked with protecting all citizens.
In order to make Clearwater and their surrounding area safer, it is essential corrupt law officers are reported and held accountable. A seasoned Clearwater criminal defense lawyer can defend your rights. There are Florida laws in place to protect you. After a violation, have an attorney stand up for you. Financial compensation may be possible. Medical expenses, lost wages, and pain and suffering recovery are all possible when an officer was negligent or intentionally hurt an individual.
Is it time for you to file a police misconduct complaint and discuss damage recovery options? You need a skilled lawyer to help you negotiate the complex process. Criminal defense professionals have the experience to secure the best resolution possible. Connect with King Law Group to understand your options. Schedule your free consultation today.