Defenses For A Third DUI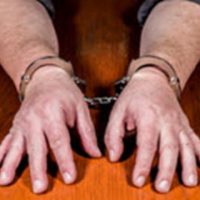 It is very dangerous to drive while intoxicated, it puts the life of the driver and others on the road at risk. Because driving drunk is so dangerous, Florida takes driving under the influence seriously. If you have been arrested for a DUI, and it is not your first charge, it is possible you will be facing jail time. That said, there may still be a way to protect your freedom, even when it is your third DUI arrest.
The circumstances surrounding your arrest will be assessed by a Clearwater DUI defense lawyer. Then, your attorney can inform you of possible defense strategies that can be explored.
Penalties for 1st, 2nd, and 3rd DUIs
There are penalties in place for 1st, 2nd, and 3rd DUIs in the state of Florida. In Florida, the minimum consequence for a DUI charge is a 180 day revocation. This is assuming there was no bodily injury. If there was an injury, the minimum penalty an offender would be facing is a revocation of three years.
When a second DUI offense takes place, the penalties will depend on the timeframe between the first and second offense. If the second DUI is received within a period of five years from the first one, a minimum three year revocation will apply. But if the second DUI arrest is beyond five years after the first conviction, first offense DUI penalties may be applicable.
Things become more complicated when a person is arrested for their third DUI. It is possible for a third DUI to be prosecuted as a felony, particularly if the third DUI is received within 10 years of their second DUI. Penalties could include jail time. Of course, if there is bodily injury or other crimes attached to the event, penalties will increase.
Building a Defense After a Third DUI
Challenging the arrest itself could be the appropriate way to avoid serving jail time following a third DUI arrest. After looking over the details of your case, an experienced attorney can share possible defense strategies with you.
When challenging a DUI arrest could be an option:
There was no reasonable cause for the arrest.
Sobriety tests were not administered appropriately.
The rights of the individual were violated during the DUI arrest.
Even when a defense to avoid jail time is in sight, completing alcohol education classes and adhering to the rules of supervision programs is essential. Taking responsibility can be a way to secure a less severe punishment. Talk to a Clearwater DUI defense lawyer who is well versed in state DUI laws and will fight for your rights.
Do you want to learn about defense options after a Florida DUI arrest? Whether it is your first, second, or third DUI arrest, you need to share your story with a dedicated Florida lawyer to learn what is possible given the details of your unique situation. Reach out and talk to the legal team at King Law Group as soon as possible to discuss next steps. Schedule your free consultation today.