Florida Juvenile Arrests, Plea Deals, And Detention Centers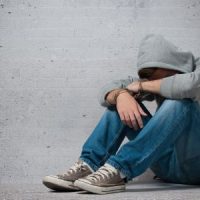 If a minor in your family has been arrested in Florida, hiring a lawyer is an important step in protecting your loved one's rights. When you have a skilled criminal attorney working on the case, they will ensure the accused juvenile is not taken advantage of by the criminal justice system.
It is important to recognize that juvenile cases are not the same as adult cases. The procedures, laws, and court rules differ. A Clearwater criminal defense lawyer can guide your family through the process and fight for the best possible outcome given the details of the juvenile arrest.
Detention Centers, Plea Bargains, and More
When an arrest takes place in Florida and the individual who is charged is a minor, they are not held in a jail designed for adult offenders. Instead, minors are held in secure detention facilities or juvenile centers. These facilities are designed to provide a safe and secure environment for juveniles who have been arrested, while also providing them with access to education, counseling, and other programs.
The Florida Juvenile Justice System works to provide detention centers that are rehabilitative, not punitive. Returning minors to their families and communities as soon as possible is part of the process. And while a minor is being held, a Florida prosecution team will be working to determine if the charges should continue, and if they do, whether the individual should be charged as a minor or an adult.
Hiring an attorney quickly means they can begin working to have charges dropped or, if that is not possible, negotiate a plea bargain with the Florida prosecution team. A plea deal is when the defense and the prosecution are able to come to a resolution for the case. Then, the case will not have to go to trial.
Understanding the Consequences Before Agreeing to a Deal
Another advantage of working with an attorney is that they can explain each step of the process to you. For instance, if they are negotiating a plea bargain, they can fully explain to you what is being offered and can contrast that with the potential consequences of going to court. Some families also want to avoid court as court hearings can be public while other juvenile records are closed and only accessible to the minor, their attorney, and their parents or guardians.
If a plea deal isn't an option, your Clearwater criminal defense lawyer can build a defense, keeping in mind all of the intricacies of representing a juvenile offender. Severe offenses could lead to a minor losing their freedom and being placed in a residential facility. It is essential to take all criminal charges, whether the offender is a minor or adult, seriously.
Was your child arrested for a Tampa Bay Area crime? Quality legal representation is needed in order for your family to secure favorable outcomes, including getting your child out of a detention center and back home as soon as possible. Have a conversation with the legal team at King Law Group to understand what options are available. Schedule your free consultation today.