Enhancements To Drug Charges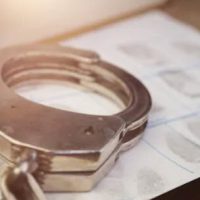 Drug-related arrests are a serious matter, and it is important that you take charges seriously as the consequences can be far reaching. Sometimes people don't even realize how severe the penalties could be at the time of their arrest. For instance, there is the possibility of enhancements to drug charges when a person has a criminal record or the offense was in an area that is designated as drug free. Then, harsher penalties and longer sentences are possible.
If you have been arrested on drug charges in Florida, it is crucial to hire an experienced Clearwater criminal defense lawyer who can look over the details of your arrest, identify any possible enhanced charges, and help you build a strong defense. Some examples of situations that could lead to drug-related enhancements follow.
You Have Prior Offenses On Your Record
If you have prior drug convictions, even for misdemeanor offenses, it can lead to enhanced penalties. For example, a second-degree misdemeanor for drug possession can be enhanced to a first-degree misdemeanor when a person has prior convictions on their record. A Florida lawyer can help you understand how your prior offenses could impact your current case so that work can be done to minimize the potential penalties.
Offense Took Place Near a School, Hospital, or Park
When drug crimes occur within a set distance of a school, college, park, or other specified drug-free zone, it can lead to enhanced charges. If this is true for you, your legal counsel can investigate the location of your arrest and determine if any enhancements apply. Then, if there is evidence to do so, they can challenge the prosecution's assertion that the offense was in a drug-free zone to have your charges reduced.
Weapons Were Present or Used
Weapons that are present or used during drug crime can complicate the situation for the offender. In Florida, possession of a firearm during a drug offense can result in mandatory minimum sentences. Understanding specific weapons laws in Florida is essential to exploring defense options, such as challenging the prosecution's documentation or negotiating a plea bargain.
After being arrested on drug charges in Florida, it is crucial to hire a Clearwater criminal defense lawyer who can navigate potential enhancements to the charges you are facing. An experienced Florida attorney can investigate the circumstances of your arrest, challenge the prosecution's evidence, and fight for penalty reductions. By working with a skilled lawyer, you can protect your rights and potentially avoid the most severe consequences of a drug-related offense, bringing relief to yourself and your family.
Was your drug charge subject to enhanced penalties? Don't assume you understand the details of your arrest before talking to a lawyer. An experienced legal professional who has worked on similar cases will inform you of the consequences you are facing and what defense strategies could be in reach. When you are ready to have experts fighting for your rights and freedoms,  talk to the legal team at King Law Group. Schedule your free consultation today.