4 Steps To Hiring A Clearwater Criminal Defense Attorney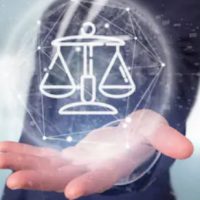 Facing criminal charges can be a time full of worry. After all, your mind may be reeling on possible outcomes after an arrest, but connecting with an attorney who listens closely to you and has a background in securing favorable resolutions will help to restore your confidence.
With the right Clearwater criminal defense lawyer by your side, your rights will be protected. Your attorney will use their background and skills to be sure your best interests are represented throughout the Florida judicial process.
Step 1: Research Lawyers Online and Through Relationships
When you begin searching for legal counsel, research potential criminal defense lawyers in the area where you live. Look for attorneys who specialize in criminal defense and have experience with Florida law and cases similar to your own. Read reviews, check websites and social media pages, and ask friends or family members for recommendations.
Step 2: Schedule Consultations with Each Attorney
Once you have a list of lawyers who you believe may be a good fit based on your research , schedule consultations with each one. Then, you will have an opportunity to meet with each attorney in person, ask questions, and discuss your case. You want an attorney who you feel comfortable with, in terms of their communication style and legal background.
Step 3: Discuss Fees and Understand Payment
Before you agree to hire the attorney you feel is the best fit, discuss fees and payment options with them. Do not make assumptions based on what you have heard from friends and family about how much a defense lawyer would cost, because some criminal defense attorneys charge an hourly rate while others charge a flat fee, and additional costs, such as expert witness fees or court costs, vary.  Understanding the terms of the retainer agreement is essential before signing.
Step 4: Sign a Written Agreement
When a final decision is made, get a written agreement that outlines the terms of your representation, including the attorney's fees and payment options. Building a strong working relationship with your criminal defense attorney from the beginning is part of building an effective, honest relationship.
As the process moves forward, be forthcoming with your attorney, providing all relevant information and documentation, and responding to your attorney's requests. By working together, you can ensure that your case is handled well and that your rights are protected throughout the legal process.
Remember, choosing a Clearwater criminal defense lawyer is not a choice to take lightly. Do your research and have a conversation with a potential choice before making a final decision. Who you decide to hire can make all the difference in the outcome of your case, so take the time to choose the right one for your unique situation.
Does the process of choosing an attorney feel complicated to you? There are steps you can take to be sure you are finding the right legal professional. Talk through your concerns with the attorneys at King Law Group. At your consultation, you will discover if the match is a good one and how to move toward a resolution. Schedule your free consultation today.