Proffer Sessions And Your Defense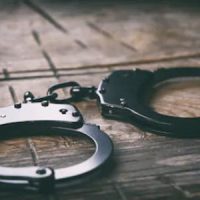 In legal discussions a proffer is a word that means an offer is being made, typically in connection with evidence gathered. So, if you have been accused of a crime and your attorney discovers evidence that could be offered in exchange for having charges against you reduced or dropped, your attorney may recommend a proffer session.
To learn more about what is possible for you following a Florida arrest, connect with a Clearwater criminal defense lawyer as soon as you can. If your role in the criminal offense was minor, or your attorney sees clear weaknesses in the evidence against you as they review your case, a proffer session may be scheduled. Essentially, they are bringing the data they have discovered to the attention of the prosecution team. Letting the prosecutor know that they could save resources and time by not moving forward.
Understanding Who Attends a Proffer Session
A type of meeting, a proffer session is typically attended by the person who is accused, their lawyer, a prosecutor, and an agent who is investigating the case. The session could take place in a law office or a government building.
Before going into a proffer session, your lawyer will be sure you understand what is going to happen and what type of questions you will be asked. It is important to be prepared as your defense lawyer will begin with an overall assessment and the prosecution and the agents will proceed with follow up inquiries.
If at any point during the questioning you want to speak with your attorney, you can make that request. Typically, asking to have a private discussion with your attorney is granted as it is common for individuals to have concerns that need to be addressed during the questioning process.
Assuming an agreement can be reached, a proffer letter will be drafted. This document outlines that you have immunity as a result of the evidence you have brought forward. It is important you talk to your attorney about what form of immunity you are being granted. Not all immunity offers are the same.
Reverse Proffer Meetings When There Is Proof Against You
When your Clearwater criminal defense lawyer attends a reverse proffer session, they are meeting with the prosecutor to learn about evidence that has been gathered against you. This could be done in an effort to get you to cooperate more fully with the investigation, for example. Working with an attorney is a building block of protecting yourself and your rights.
Is proffer a term you are aware of or are you interested in learning more about different defense strategies? Anytime you are charged with a crime, you need to take the charges seriously. Reach out to an attorney who will aggressively defend you. Whether you are facing federal charges or have been accused of a state offense, share your story with the legal team at King Law Group. Our attorneys have the skills and knowledge required to build your defense. To begin a productive attorney-client relationship, schedule your free consultation.