How a Lawyer Can Help After a Domestic Violence Event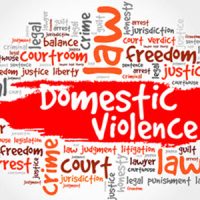 Domestic violence affects countless individuals and families across the country, including in the state of Florida. If you or someone you know has experienced a domestic violence event, there are steps to take to ensure your safety and protect your rights.
When you engage the services of a skilled Clearwater criminal defense lawyer, they will provide you with legal support, advocacy, and guide you through the complexities of the legal system, including explaining restraining orders, protective orders, and other legal remedies that can help to keep you safe from further harm.
Protective Orders, Gathering Evidence, and Navigating Criminal Charges
If you are moving forwarded with a restraining order or protective order against an abuser, an attorney who is experienced in domestic violence cases can assist you in doing so, including answering your questions about these legal orders and sharing with you how these orders can be useful tools to establish a safe distance between you and the perpetrator.
Each step of the process will be strengthened if you have evidence to support your claims. Once your lawyer is familiar with the evidence you have, they will advise you on if more is required. And if so, they will help you compile relevant evidence, such as photographs of injuries, medical reports, witness testimonies, or any other documentation that fortifies your case.
Domestic violence events are often emotionally charged, and it can be difficult for individuals to learn about navigating protective orders and collecting evidence when they are already overwhelmed by an injurious event. A skilled criminal lawyer will advocate on your behalf, presenting your case persuasively and professionally to ensure your rights are protected.
Compliance, Safety Plans, and Civil Remedies
Once a restraining order or protective order is issued, a lawyer will work with you to ensure that the abuser complies with its terms. As soon as an order is violated, let your attorney know so that they can take legal action to protect you and keep legal boundaries in place. Lawyers who have worked with domestic violence victims in the past understand how emotionally draining and traumatic these events can be. A compassionate criminal lawyer provides legal support and can offer empathy during this difficult time.
Additionally, an attorney can develop a safety plan to protect yourself and your loved ones from further harm, which could involve steps to safeguard your physical and emotional well-being by connecting with third party supports, such as finding safe places to stay if needed or counselors who have assisted others with healing in similar situations.
And beyond criminal charges, a Clearwater criminal defense lawyer can discuss the possibility of civil remedies with you, such as seeking compensation for medical expenses, emotional distress, or other damages resulting from the domestic violence event.
Are you in need of support after a domestic violence event? A Florida criminal lawyer can be a lifeline, providing you with the legal support, advocacy, and guidance to protect your well-being. Talk to the legal team at King Law Group to learn more. Schedule your free consultation today.