Clearing Your Criminal History Through Record Sealing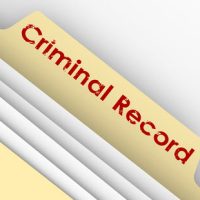 In the stressful days following an arrest, the long shadow a criminal record can have over your life may not be top of mind. But later, you may be interested in pursuing the process of record sealing as a criminal history can affect your ability to secure employment, housing, and even educational opportunities.
Record sealing offers individuals a chance to clear their criminal history under certain conditions, and a Clearwater criminal defense lawyer has experience guiding people through the process. Connect with an attorney to share your story and learn if you are eligible for record sealing and what steps need to be taken.
Benefits of Shielding Public Eyes from Your Criminal History
A legal procedure that allows you to hide your criminal records from public view, record sealing means information about your past criminal activities will no longer be accessible to employers, landlords, or the general public. This does not mean your criminal history is erased, only that is restricted, hidden from public view.
Clearing your criminal record through record sealing offers numerous benefits, and Florida residents who have had interactions with the law often choose to pursue the process for one or more of the following reasons.
Improve employment possibilities. Because many employers conduct background checks, sealing a criminal history may make you more attractive as a job candidate.
Access to more housing opportunities. Florida landlords often check applicants' criminal histories as part of their screening process, so a sealed record may lead to access to a housing option that would have been closed had there been a viewable conviction.
Education options. If you are looking into going to a college or university that reviews criminal histories during the admission process, a sealed record may improve your chances of being admitted to your desired educational institution.
Emotional relief. Often record sealing is more than one set objective. It can provide peace of mind, allowing you to move past mistakes that are haunting your present and future.
With so many benefits, you may wonder why every person with a record doesn't move to have their criminal record sealed, but the reality is not everyone is eligible. In Florida, you must meet specific criteria. The type of offense, the outcome of your case, and how often you have been involved with the judicial system will all be part of the review process.
How an Attorney Will Move to Have Your Record Sealed
There are several steps to sealing a record and a Clearwater criminal defense lawyer can guide you through the process. First, they will carefully determine if you meet the eligibility criteria. Then, your attorney will request a copy of your criminal record from the Florida Department of Law Enforcement and fill out an application for record sealing. With the correct documentation in place, your completed application will be submitted to the appropriate court along with any required supplemental materials.
Are you worried that your criminal history will make it impossible for you to find a job? Talk to a legal professional at King Law Group about record sealing. Schedule your free consultation today.