Can You Be Convicted of Both Reckless Driving and a DUI?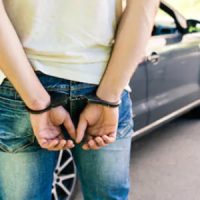 Yes, it is possible to be charged with both reckless driving and driving under the influence (DUI) in the state of Florida. Whether you are facing one or both of these charges, these are serious offenses, and it is important to discuss your case, and possible defense strategies, with a Clearwater criminal defense lawyer as soon as possible.
What Are the Differences Between the Charges?
Reckless driving in Florida is defined as operating a vehicle with a willful or wanton disregard for safety. So, a driving reckless charge could follow if you were driving at excessive speeds, weaving in and out of traffic, or participating in other driving behaviors in a way that endangers others or their property.
A criminal offense in the state, individuals convicted of reckless driving face up to 90 days in jail, a fine of up to $500, or both. There is also the possibility that the conviction could also result in points added to an individual's driver's license and an increase in insurance rates.
DUI charges are also criminal offenses, but they are connected to a person operating a vehicle while under the influence of drugs or alcohol. When a driver has a blood alcohol content (BAC) of 0.08 or higher, they can be charged with a DUI in Florida.
Penalties for DUI convictions depend on the specifics. For example, if you have no prior convictions, you could face fines of up to $1,000, up to six months in jail, and up to a year-long license suspension following a DUI conviction. But if you are a repeat offender, the consequences can escalate to include mandatory jail time and a longer license suspension.
Could I Be Charged with Only One of the Two?
In some cases, a Florida driver who is operating a vehicle in a manner that endangers others and has a BAC over the legal limit will be charged with both offenses. For instance, if you were swerving in and out of Florida lanes and driving at excessive speeds, and once you were pulled over it was established that your BAC was BAC of 0.08 or higher, a reckless driving charge and a DUI will follow.
But it is important to note that not all reckless driving charges will result in a DUI charge as well. If a driver is operating a vehicle in a reckless manner but is not under the influence of drugs or alcohol would only be facing a reckless driving charge.
If you were arrested for reckless driving and drunk driving, it is important to seek the advice of an experienced Clearwater criminal defense lawyer. An attorney can help you understand the charges against you, evaluate the evidence against you, and build a strong defense.
Is there confusion surrounding your reckless driving charges? If you are unsure if you are facing DUI charges, reckless driving, or both, talk to the attorneys at the King Law Group. As soon as you have a lawyer on your side, they can begin building a defense strategy. To get started, schedule your free consultation.